Encryption in TRBOnet
The article was successfully sent to the email
Between a MOTOTRBO network (repeater) and TRBOnet Server, the following types of encryption are possible:
- Basic Privacy by key ID;
- Enhanced Privacy: ARC4 (40bit);
- Enhanced Privacy: AES (256bit) - Available in TRBOnet Plus only.
Between TRBOnet Server and TRBOnet Console, the encryption type is:
- TEA encryption for data only.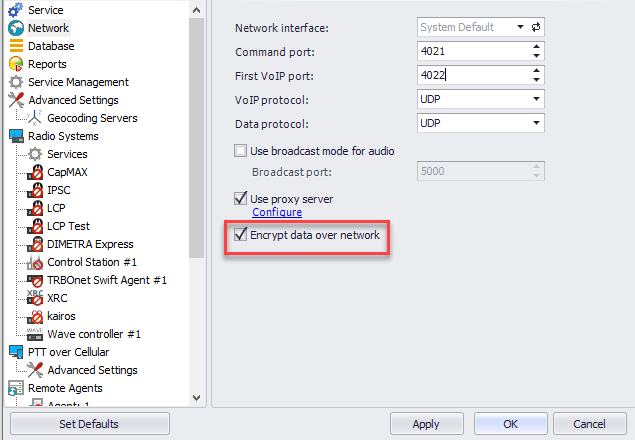 TRBOnet Database contains encrypted passwords information encrypted with TEA algorithm.
TRBOnet Server Configuration file contains encrypted passwords, authentication keys, privacy keys, Dimetra Express access log-in information, encrypted with TEA and Rijndael algorithms.
Recommended security actions:
If TRBOnet is installed within a secure Network, it will work within secure Network.
TRBOnet can also be secured (hidden) using Network security policies (NAT, Firewall, VPN etc.).
Please find more information in
related article
.