TRBOnet QR Code Generator
The article was successfully sent to the email
Using the TRBOnet QR Code Generator, you can create a simplified way to log in to the TRBOnet applications.
Application is available on
Android Play Market
and allows Android users to create and share QR codes with encoded Server and Port address for Mobile Client and TRBO.SOS applications.
Using this code iOS and Android users of Mobile Client and/or TRBO.SOS can log in to a Server without input of Server Address and Port.

QR code generation for TRBO.SOS allows to choose which authentication method will be used upon logon (Email, Phone number or Any):
Do not include - TRBO.SOS can login under existing account or choose which registration for new account to use, Email or Phone number.


Email - Email will be used for registration.

Phone number - Phone number will be used for registration.

Login and Password still must be input.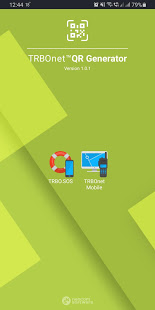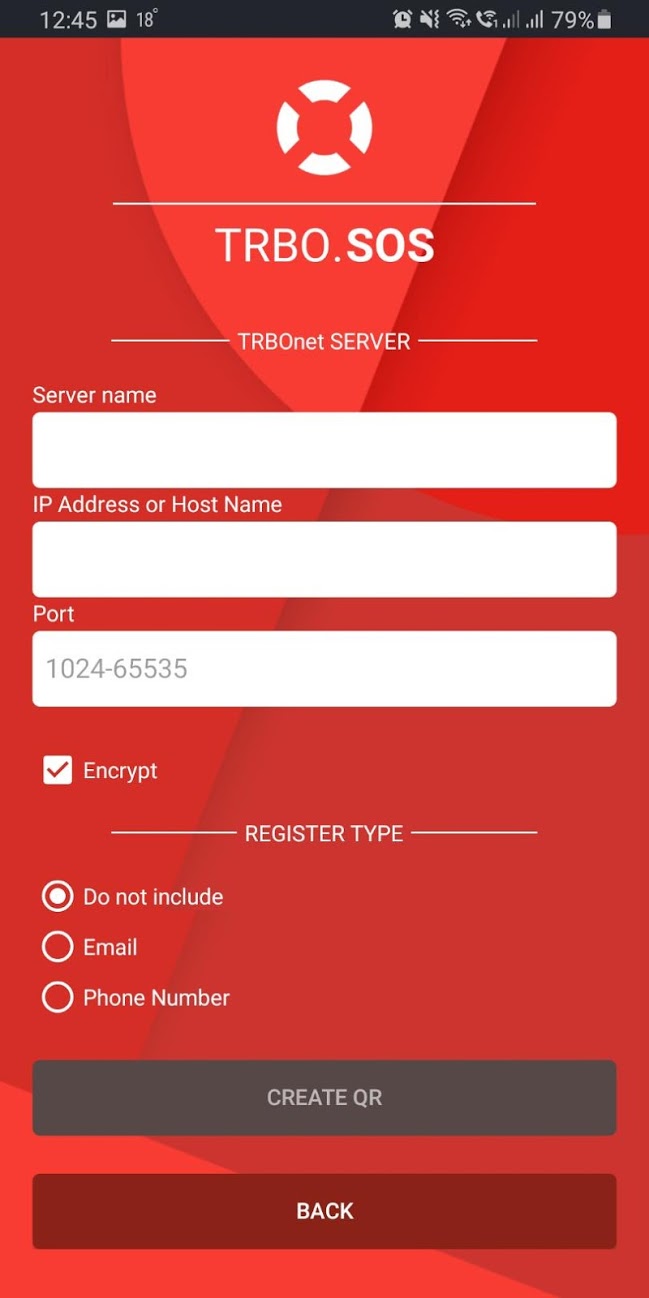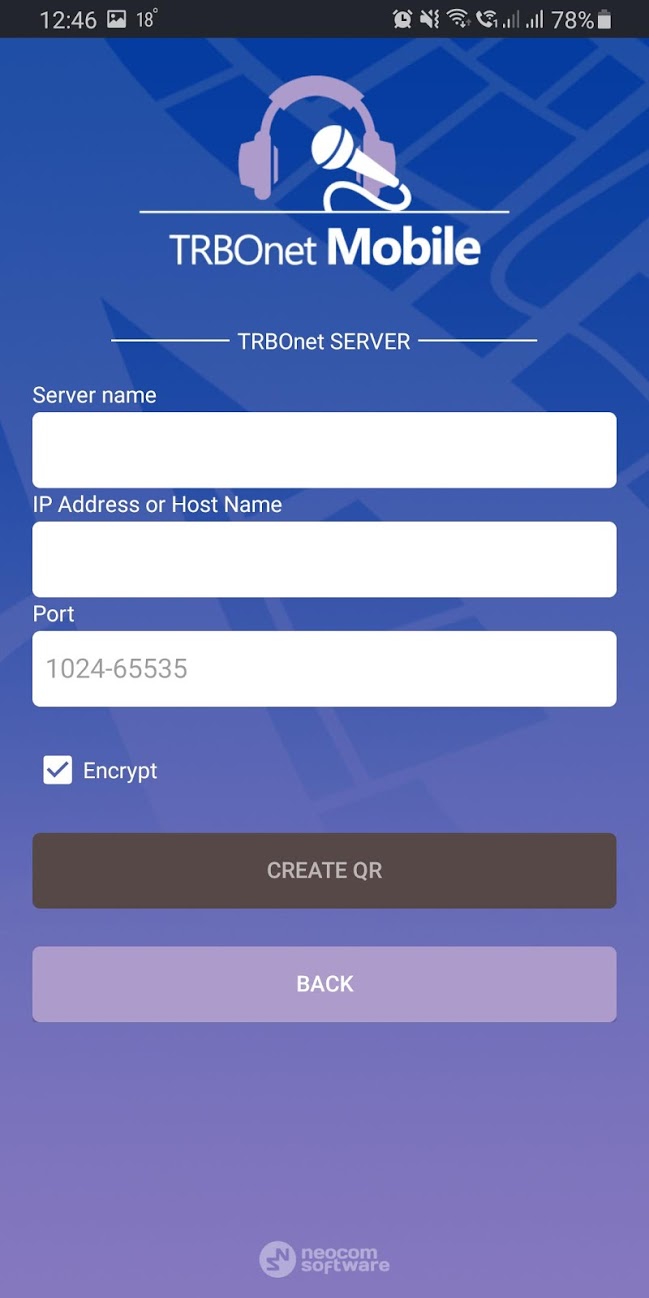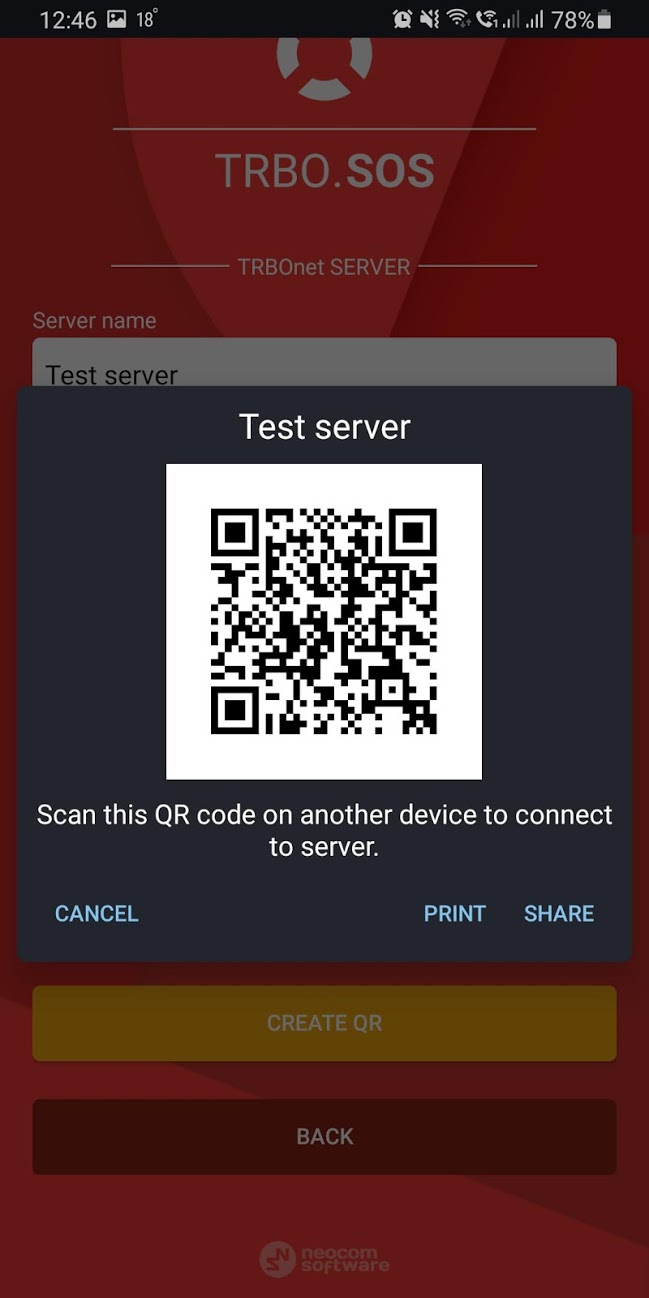 Before successful Mobile Client log in via Provided QR Code, Mobile Client account must be created in TRBOnet Server.
TRBO.SOS user can create account via TRBO.SOS application.