Enhance Reports Limits
The article was successfully sent to the email
TRBOnet reports provide 10000 events by default. When there are more than 10000 events in the system old ones will be removed automatically.
To increase upper limit for the events to be stored or to remove amount restriction do the following change in TRBOnet Server config file:
Close TRBOnet Server Configurator window;
Open TRBOnet Server config file with notepad (C:\ProgramData\Neocom Software\TRBOnet.Enterprise\TRBOnet.Enterprise.Server.config);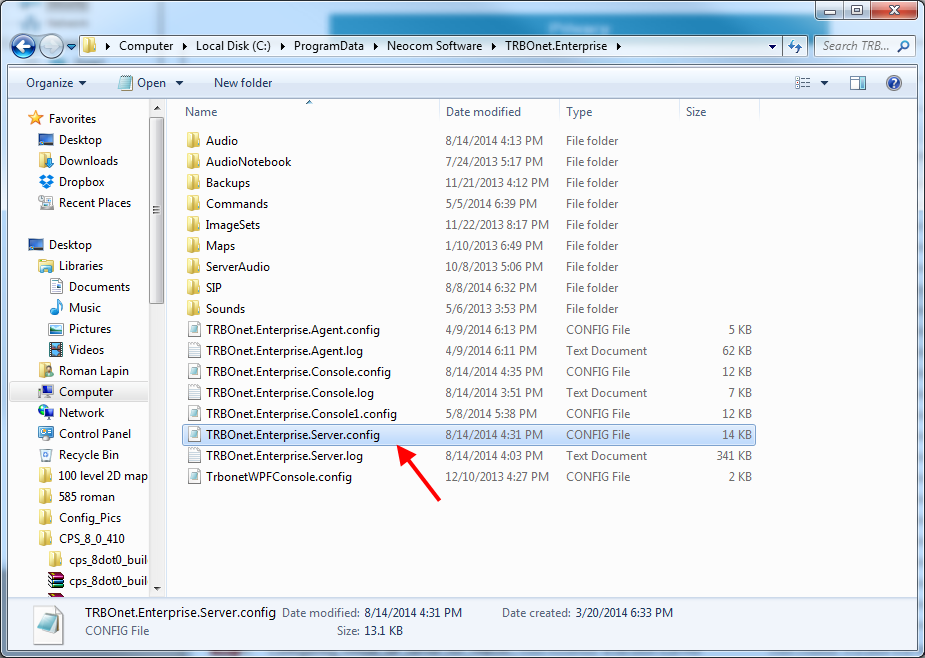 3. Go to the line <MaxDBSelect>10000</MaxDBSelect> and put another number instead of 10000 as the upper limit for the events to be stored or put 0 to remove amount restriction completely;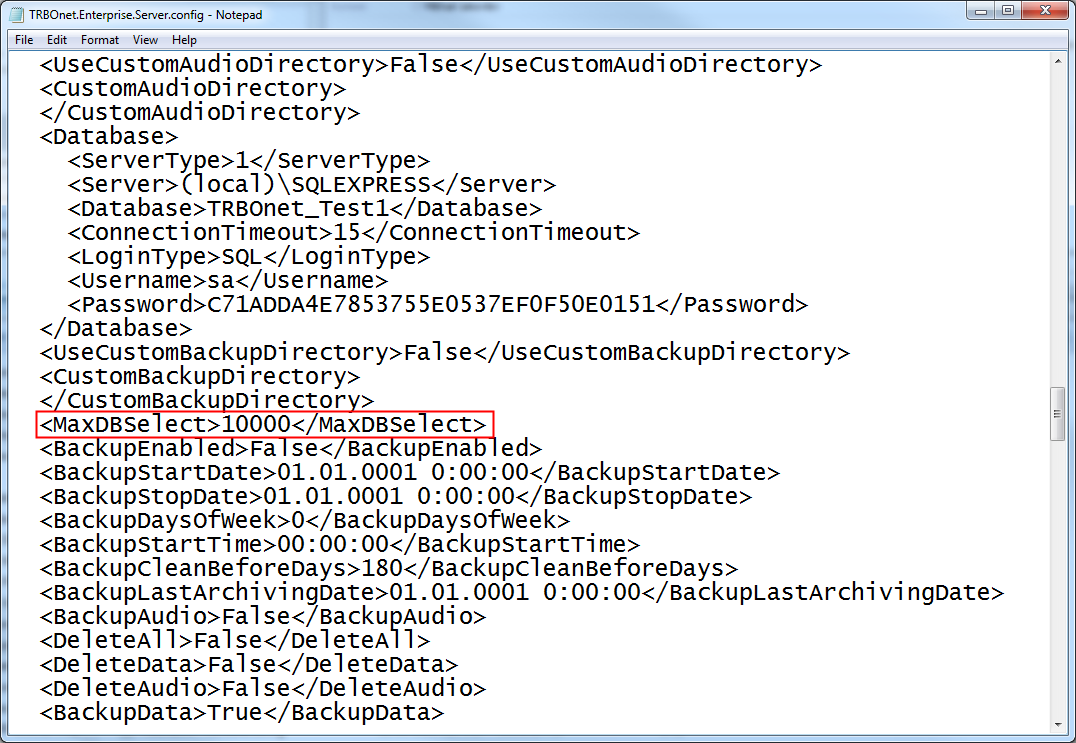 Note!
When there is no amount restriction for the reports it may cause increased loading level of the system as it will take the system much more time to generate the report for a long period of time.
4. Save the file, open TRBOnet Server Configurator and restart it.